See our old bed and new bed 🙂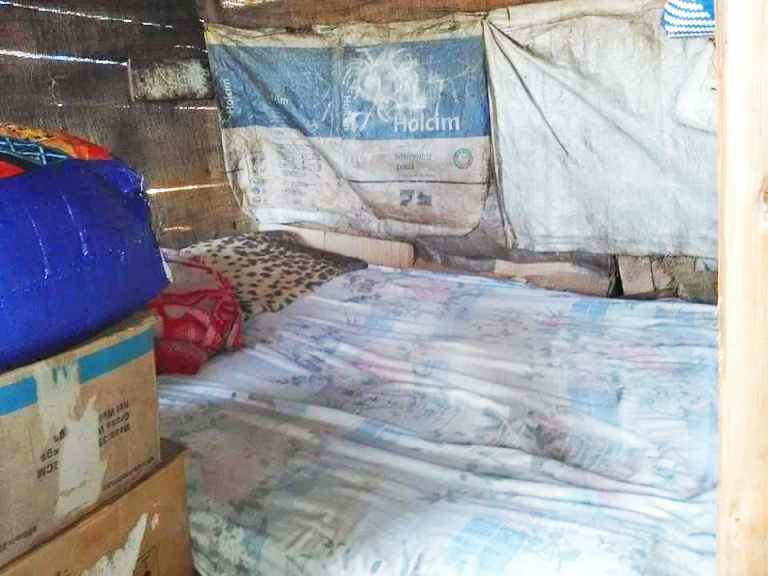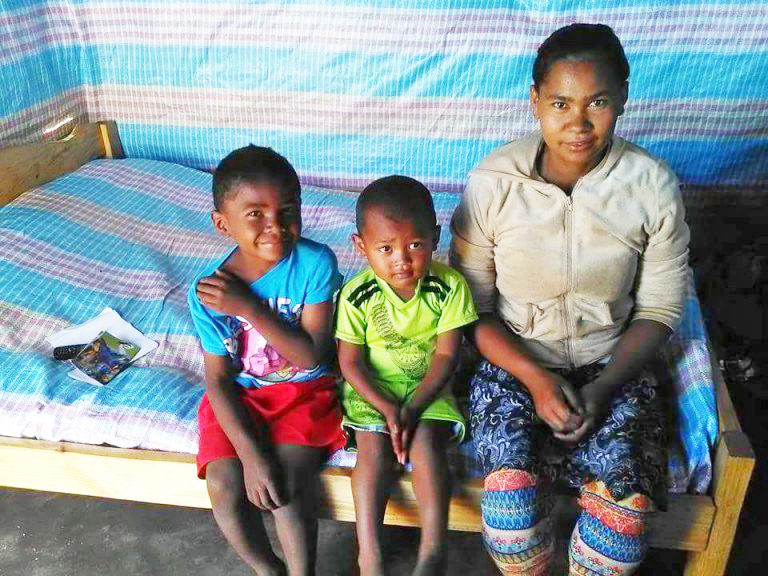 Nirina's life has not been easy. She is a single mother of 2 boys, and has a hard time making ends meet. To earn a living she does a bit of laundry for others. She also suffers from asthma.
Home repairs and a new bed
She lives in a wooden shack in the yard of her landlady, who let's her live there for free. Nirina's house is in very poor condition. There are holes in the floors, walls and ceiling. It leaks, and let's in wind and dust, which is terrible for her astmathic condition. Nirina's does not have a proper bed for her sons either.
Our key sister in Madagascar, Voahirana, is helping Nirina fix her house. From the Paula Foundation she received 95 USD to buy cement, gravel and sand to fix up her little place. She also received a proper bed for her two little sons, and a new cooking pot. Boys can now sleep softly….good night!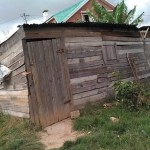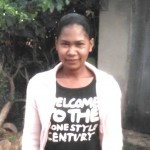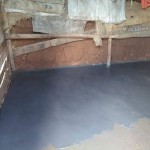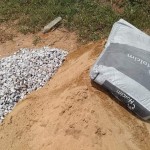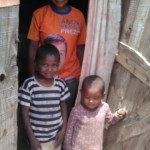 The Paula Foundation realized this wonderfull little, but important help with the courtesy of Anushik Tadevosyan. Small gifts do make a difference!